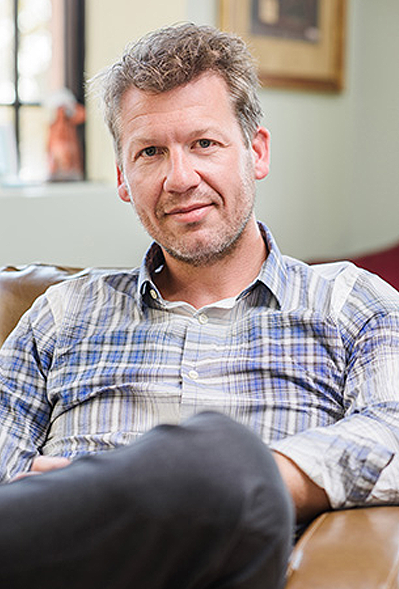 Affirmations Psychological Services was co-founded by Howard Fradkin, Ph.D. in 1984. Beautifully, Don Laufersweiler, LPCC, joined Howard in ownership in 1996. In 2013, Howard and Don sold the practice to its current owner, Dwight Tolliver, Ph.D. From the start, the mission of Affirmations was to provide acceptance and understanding to differences and diversity. This includes human beings with diverse cultural, ethnic, and spiritual backgrounds along with people who are considered different by society's conventional standards. In other words, human beings encounter dysphoria (as in "a burden to bear") due to being different and/or diverse.
In the light of helping those experiencing dysphoria, Affirmations was on the front lines of the AIDS crisis and instrumental in the formations of the Columbus AIDS Task Force Support Services Committee and Ohio AIDS Coalition. Additionally, Affirmations was the first gay/lesbian-owned private practice in Columbus and quickly became known as a safe place for the LGBT community to find non-judgmental help and support.
As Affirmations grew, our reach expanded. Specifically, Affirmations became well-known and respected in 12-step recovery communities as a safe place for clients with a substance use disorder to be gently and confidently led from paths of Self-destruction to paths of recovery and healing. Yet, a primary specialization of the practice has been our willingness and ability to provide compassionate and competent care to men and women who have been sexually victimized and/or assaulted in childhood or adulthood.
Not only has Affirmations been a leader in these communities (e.g., board of Stonewall, donated a room to Stonewall in 2016, leadership for the founding of MaleSurvivor, administering and facilitating the Weekends of Recovery program since 2001), we are respected for our therapeutic work with clients who have presented with complex trauma concerns, including Dissociative Identity Disorders (e.g., Gentle Mending).
Co-founder, Howard Fradkin, Ph.D., stated the following:
"I retired from active practice at Affirmations at the end of 2017.  This was one of the most difficult decisions in my life because Affirmations was a second home for me.  It was a place where I was honored every day with being a witness to my courageous clients who shared both their deep emotional struggles and vulnerabilities, along with their tremendous victories as they healed and connected—not only with me, but more importantly with the people in their lives who were providing them support. It was a place where I was able to thrive because I felt tremendous support from my colleagues, who both affirmed me and challenged me whenever I needed it, which was a cherished gift.  I learned so many important life lessons, including how to be more patient, how to listen, how to share control, and how healing is a sacred and collaborative process. I hope and trust you will find and co-create the same conditions for your healing and thriving at Affirmations as I experienced."
As mentioned earlier, Affirmations Psychological Services is owned currently by Dwight Tolliver, Ph.D. Dwight's aim is to extend Affirmations' reach further and deeper into the hearts and souls of the human beings they're offering to help therapeutically, as displayed in his personal message regarding the future of Affirmations:
"Affirmations seeks unity in response to the festering Self-righteousness and polarization infecting today's world. Woven into the fabric of our psychological and social justice work  are the realities that unity exists as a possibility because of the structural differences innate to human beings. Survival and adaptation of the human species requires diversity. In the spirit of Paulo Freire (and other humanistic influences), the psychological work with human beings is inspired by the possibilities of personal freedom, driven by a social consciousness that extends beyond perpetrators and capitalistic conditioning. With optimism, we'll find each other."
Throughout the 30+ year history, ownership has shifted and various therapists have called Affirmations their home. Yet, one primary ingredient has remained the same… the spirit of Affirmations resides in its commitment to inclusion, especially regarding our drive toward providing a therapeutically safe place for differences and diversity. From its start, Affirmations has been known as a safe place for anyone seeking psychological support, guidance, and inspiration. Today that same sense of safety, especially for those in our society who have traditionally felt less than safe, is a cherished value for all staff members.
Currently, Affirmations' therapists are continuing their journey toward the spirit of inclusiveness. They are competent and compassionate about their Humanistic work with Complex Trauma, Gender Dysphoria (Identity), Eating Disorders, Substance Abuse, ADHD, Couple's, Depression, Anxiety, Suicidality, etc. Furthermore, the staff at Affirmations is prepared to extend their psychological reach. They offer continuing educational programs (CEU's) and are exploring services such as Mindfulness workshops and being a training site for counselors, social workers, and psychologists in training. More poignantly, it's rare for a private practice in psychology to remain strong and relevant for over 30 years. The staff at Affirmations is committed to remaining viable for the next 30 years. In Dwight's words, "Thank you for visiting our site. Thank you for entrusting us to attend to your psychological health. Thank you for teaching us how to care for you responsibly, respectfully, and ethically. Thank you!"