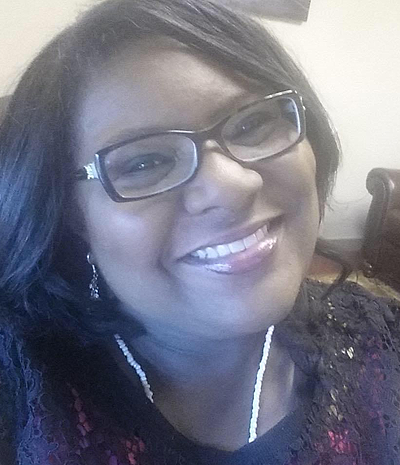 Tiffany G. Porter, Psy.D. | Psychology Supervisee
Tiffany G. Porter, Psy.D. (she, her, hers) earned her degree from Union Institute & University in August 2012. She describes herself as an Army "brat" due to being raised in a military family. Over the course of her academic and professional career, she has trained and worked in diverse settings with diverse populations. She has experience in community-based settings, university counseling centers, and private practice. She prides herself on working with individuals of diverse backgrounds, from children and families, college students, and veterans to ethnically, culturally diverse and LGBTQIAA persons. Because of her own intersections of identity, Tiffany describes her approaches to therapy as integrative, generalist, and postmodern. This allows her to honor the impact of societal and cultural issues on mental health, while treating a variety of presenting concerns. Furthermore, she is a biofeedback practitioner wherein she utilizes technology in conjunction with relaxation techniques to relieve symptoms of distress.
Throughout her academic and professional career, Dr. Porter has been invested in leadership and service within the field of psychology. She has served in leadership positions at the state level and currently serves as the General Assembly Chair for the Association of Black Psychologists. In this role, she manages several committees that addresses membership needs, while also being an elected member of the national board.
She has co-authored a chapter in the Handbook of Race, Ethnicity, and Gender, and authored an article in the Mindful Clinician. Additionally, she has presented at several national and state conventions, with the focus on multiculturalism and diversity.
In her spare time, she enjoys traveling, reading, cooking, painting, and spending time with family and friends.
Tiffany is being supervised by Dwight Tolliver, Ph.D.