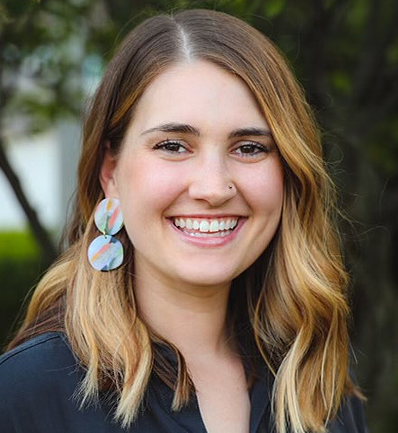 Allyson Eads, LISW
Allyson (she/her) is a Licensed Independent Social Worker. She started her educational journey in her hometown of Dayton, at Sinclair Community College where she received an Associates in Mental Health and Addictions. From there she went on to pursue a Bachelors in Social Work at The Ohio State University which she completed in 2012. She then completed her Masters in Social Work from Mandel School of Applied Social Sciences at Case Western Reserve University in 2015, with Addictions being her chosen concentration.
Over the years, Allyson has worked in various settings such as crisis/transitional housing for adolescents, inpatient and outpatient addiction treatment for adults, hospitals (including detox), public health, and community outreach with harm reduction. She has experience working primarily with adults experiencing Addiction, Trauma/PTSD, Co-Dependency, Depression, Anxiety, interpersonal/relationship issues (including intimate partner violence), and more. Trust and rapport building are foundational when engaging in a clinical relationship, and believes that by utilizing the client's insight, strengths and resources, the growth and goals they seek to achieve are within reach. Allyson welcomes curiosity to each session and hopes that by asking the right questions, we can start to untangle and make sense of the complexities that make us human.
Allyson pulls from a variety of counseling modalities such as Motivational Interviewing, CBT, Solution-Focused, Person-Centered, and Trauma-Informed Care. She also values incorporating whole-body wellness by considering the client's physical and spiritual needs in addition to their emotional needs. 
She spends much of her spare time with her two children, one of which having Down syndrome, and is active in the Down syndrome community here in Central Ohio. She also loves sewing, reading fantasy novels, and camping outdoors.